Voor sommige links naar producten en partners op deze website krijgen wij een affiliate commissie.
Met Star Alliance kun je vanwege de introductie van nieuwe Round The World tickets, een reis om de wereld winnen. Je kan daarvoor meedoen aan de wedstrijd op deze website van Star Alliance. Je kunt meedoen aan deze promotie als je 18 jaar of ouder bent.
Star Alliance Round the World Promotie
Je kunt tot en met 30 september 2016 meedoen aan deze promotie. Je krijgt zeven plaatsen te zien en daarvoor moet je de locatie aangeven. De winnaar krijgt een Star Alliance Business Class Rount the World ticket en Mariott Platinum Elite Status. Mariott zal ook alle overnachtingen verzorgen tijdens de reis. Met je Platinum status krijg je onder andere gratis ontbijt en upgrades.
Meer informatie voor de plaatsen die je moet aangeven kun je vinden bij Mariott. In de Mariott TRAVELER kun je meer informatie vinden over de gevraagde plaatsen voor deze wedstrijd.
Alle voorwaarden voor deze promotie kun je hier vinden.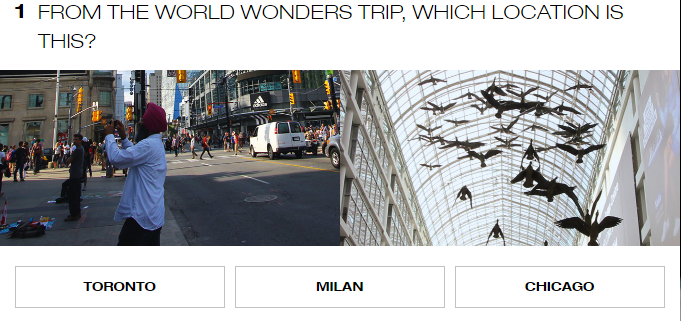 Star Alliance Nieuwe RTW Tickets
Deze promotie heeft Star Alliance in het leven geroepen vanwege de nieuwe Round the World tickets. Deze nieuwe tickets hebben de volgende thema's gekregen: World Food, World Wondors, Architecture Hotspots, Nature Trail, Aquatic Wondors, Ramsar Wetlands, Natural Wondors, Great Hotels, Sports Hotspots, Wine Tasting, Romantic Journey en Luxury Lifestale. Op deze website kun je meer informatie vinden over al deze thema's.
Je kunt deze tickets boeken middels Book & Fly. Je kunt daar ingeven vanuit welke plaats je wilt vertrekken en welk thema je voorkeur heeft. Je kunt daarnaast de bestemmingen wisselen, verwijderen of veranderen naar een ander thema. Op die manier krijg je een persoonlijk ticket om de wereld. De tool is te vinden op de Star Alliance website en is beschikbaar in het Engels, Duits of Japans. Je kunt deze tickets echter ook boeken via een van de leden van de alliance of via een reisbureau.
Horst Findeisen, Vice President Commercial en Business Development, zegt het volgende over deze nieuwe tickets:
Travelling the world on up to 28 different airlines, with a choice of 1,300 destinations, all on a single ticket is a unique product that only an airline alliance can offer. We were the first alliance to introduce Round the World fares more than a decade ago, and these have since grown into our most popular fare product. In order to appeal to customers' desire for more individualised travel options, we recently launched themed itineraries, which we hope will inspire travellers to book the Round the World trip they've always dreamed of.
Ga jij meedoen met deze promotie? Laat het hieronder of op ons forum weten!