Voor sommige links naar producten en partners op deze website krijgen wij een affiliate commissie.
Zojuist is de preview beschikbaar gekomen van de nieuwe PointBreaks bestemmingen van IHG! Vanaf maandag 24 april  zijn de hotels te boeken. De preview is handig om nu alvast wat uit te zoeken wat planning betreft.
De volledige lijst vind je hieronder. De officiële pagina van IHG is hier te vinden.
De lijst bevat hotels die voor maar 5.000 Rewards Club punten te boeken zijn. Iedere twee à drie maanden wordt een nieuwe lijst gepubliceerd. De hotels op deze lijst zijn te boeken voor de periode 24 april  tot en met 31 juli 2017.
Nog snel even punten kopen?
Ook al heb je nog niet voldoende punten gespaard, dan nog kan het interessant zijn! Het is namelijk mogelijk om via de IHG website 10.000 punten te kopen voor $70. Omgerekend is dat ongeveer €66. Op deze manier is het dus mogelijk om voor maar zo'n €33 een nacht te boeken in een van de hotels op de PointBreaks lijst! In dit artikel dat eerder gepubliceerd is, wordt dit uitgelegd.
Interessante PointBreaks?
De leukste deals zijn natuurlijk de hotels die normaal het meeste kosten… Helaas staat er deze keer geen enkel Intercontinental Hotel in de lijst.
In Europa kan Holiday Inn Helsinki – Vantaa Airport handig zijn als je een stop-over hebt. Misschien wel een stop-over op weg naar Vilnius in Litouwen want daar is Crowne Plaza Vilnius in de aanbieding… Een mooi hotel dat ook nog in het stadscentrum ligt.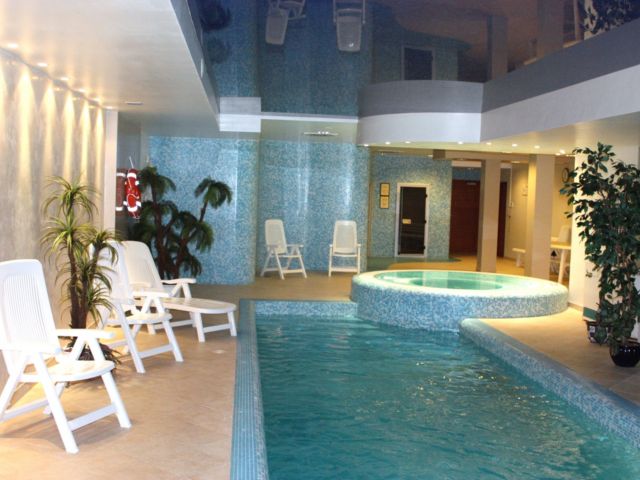 Verder staan er niet veel verrassingen in de lijst. Deze ronde is het erg aanbod erg matig.
Uiteraard hangt het er helemaal vanaf of er bestemmingen bij zitten waar je toevallig of minder toevallig in de buurt bent. Hieronder de totale lijst met Pointbreaks!
Europa
Duitsland

Finland

Frankrijk

Hongarije

Italië

Litouwen

Polen

Portugal

Rusland

Spanje

Tsjechië

Verenigd Koninkrijk
Afrika
Zuid-Afrika
Azië en Australië
Australië

China

Indonesië

Japan

Maleisië

Thailand
Midden-Oosten
Geen Pointbreaks
Latijns Amerika
Mexico

Panama
Zuid Amerika
Brazilië
Verenigde Staten en Canada
Canada


Newfoundland and Labrador


Nova Scotia


Ontario

Quebec

Saskatchewan

Verenigde Staten

Alabama

Arkansas

Arizona

California

Colorado

Connecticut

Delaware

Florida

Georgia

Idaho

Illinois

Indiana

Louisiana

Maine

Maryland

Michigan

Missouri

North Carolina

North Dakota

Nebraska

New Jersey

New York

Ohio

Oklahoma

Pennsylvania

South Carolina

Tennessee

Texas

Virginia

Wisconsin

Wyoming